Model 1359 Y Strainer
General Purpose, Particle Retention From 100 Microns
DESCRIPTION
Model 1359 Strainers have a basket type filtering element with double mesh stainless steel construction. The strainer body material is of iron.
Model 1359 incorporates a flanged cover with drainage connection. The model has a particle retention capacity from 100 microns.
This model is ideal for protecting Clark and other solenoid valves from damage related to particle contamination.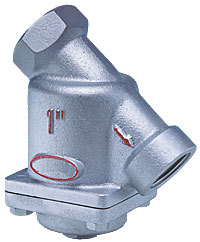 <!-- [et_pb_line_break_holder] -->
Error: Contact form not found.
<!-- [et_pb_line_break_holder] --><!-- [et_pb_line_break_holder] -->