Call Our Team For Pressure Sensor Alternatives to: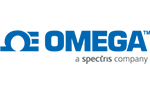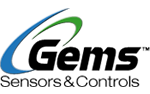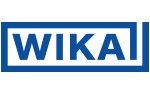 The Clark Solutions sales team works OEM applications every day.
For specialized products, decades of application experience, innovation, and first-in-class person to person support contact us.
For over 35 years, the Clark Solutions sales team has worked with unique OEM product applications. Specialized product and components, decades of experience, innovation, and person to person support are available daily. Contact us at (800) 253-2497 or [email protected]
The OEM pressure switches, sensors, and transmitters offered by Huba Controls of Switzerland are leading the way worldwide. The team at Clark Solutions provides a direct path to success with incorporation of high quality pressure control products designed for OEM manufactures. Customization and stocking programs are readily available. Consider the examples below as an introduction to the extensive product line offered by Huba Controls.
604 SERIES DIFFERENTIAL PRESSURE SWITCH
The 604 Series Differential Pressure Switch is typically used for system interlock and alarm in ventilation ducts and for the monitoring of filter and fan pressures. 604 Series Differential Pressure Switches are also used to protect heating coils from overheating, for monitoring liquid level, to monitor laboratory and clean room pressures as well as fume hood and paint spray booth pressures and other commercial and industrial differential pressure relationships. Swiss quality at competitive prices now available in the USA.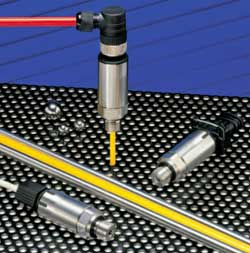 511 SERIESPRESSURE TRANSMITTER
TYPE 528 PRESSURE TRANSMITTER
Huba Type 528 pressure transmitters feature a compact design and high measurement accuracy.These transmitters utilize the proven Huba ceramic technology in use onHuba pressure measurement products for over 20 years.
692 SERIES DIFFERENTIAL PRESSURE TRANSMITTER
The 692 Series Differential Pressure Transmitter incorporates proven, unique ceramic sensor technology. The units feature calibrated and amplified sensor signals that are available as standard voltage or current outputs. The housing is stainless steel or PVDF and a variety of seal elastomers are offered to accommodate different liquid and gas media.
CALL NOW to speak with a Sales Engineer
To discuss your application and our ability to exceed your needs
Why Clark Solutions?
For over 35 years, Clark Solutions has represented and distributed specialized components for the HVAC, Original Equipment Manufacturer, and Process Engineering communities.  Calling on our many years of experience and factory engineering support, our knowledgeable sales team works daily to evaluate every new application for component suitability and selection. We are committed to customer satisfaction from application concept and engineering through procurement and fulfillment.
Who Is Clark Solutions?
Clark Solutions has leveraged years of success to become a trusted factory representative for over 25 companies located here in the USA, as well as eight international partners plus our own manufactured products. Our team represents and supports the world's best in flow, pressure, level, temperature control products, and a full range of small pumps and specialty valves. Each product line has been chosen to fill unique niches and specialized application needs. We work daily to match our customer's specific requirements to quality components.