Choose Clark Solutions and Uno Boxer for Pump Innovation
The next generation of OEM diaphragm pumps are being offered by Clark Solutions and Uno Boxer. The Boxer pump line is leading the way in all aspects of innovation, customization and competitive pricing programs. Clark Solutions can provide immediate guidance to match your pump application.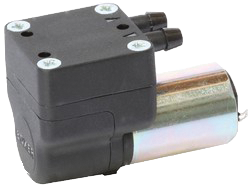 Boxer 22K
Smallest in Class
Customizable
Multiple Eccentric (0.5 to 0.85mm)
KNF NMP 850, Thomas 1610 → Boxer 5KS

Boxer 5KS
High Flow Output for Size
Low Noise
Long Life
Iron Core & Coreless Motors

Boxer 3K
Pump Liquid or Gas
Long Life
Customizable Wetted Materials
Precision Rod & Bearing

Clark Solutions – Saves Time and Adds Value
WHY CLARK SOLUTIONS?
For over 35 years, Clark Solutions has represented and distributed specialized components for the HVAC, Original Equipment Manufacturer, and Process Engineering communities. Contact us for experience and factory engineering support, customization, OEM pricing, and stocking programs.