EXPERIENCE
For over 35 years, Clark Solutions has represented and sourced specialized components for the industrial and manufacturing communities. Our company continues to offer new and innovative pump, valve, and instrumentation products designed specifically for industrial process control and original equipment manufacturer (OEM) marketplaces. Calling on our many years of experience, our knowledgeable sales team works daily to evaluate every unique application and target the right component(s). Our experience and product knowledge has benefitted many companies during the product development phase, prototyping, and full production life cycle of the final product.
TRUSTED REPRESENTATIVE
Clark Solutions has leveraged years of success to become a trusted factory representative for over 25 companies located here in the USA, as well as eight international partners. Our team represents and supports the world's best in flow, pressure, level, and temperature control products. Each product line has been chosen to fill unique niches and specialized application needs. We work daily to match our customer's specific requirements to quality components.
INNOVATION & SUPPORT
Our sales representatives have hands-on training with our various components and constantly work new applications driven by ever-evolving markets. In cooperation with the partnering manufacturers, we advise and guide product developers, design engineers, R&D communities, and universities to choose the appropriate component based on the application details, quality/life cycles, and price. If requested, we regularly assist with adapting and/or modifying product to fit the unique application. We stay involved throughout the prototype/design process and follow through to the production or implementation stage.
STAGING & SCHEDULING
Clark Solutions for years has developed quantity-based pricing programs, offered warehousing services for incoming overseas products, provided scheduling assistance, and staged shipping programs from our warehouse facility.
QUALITY & SERVICE
We continue to succeed from our neverending dedication to long term product quality, support and service. Most of our quality pumps, valves and instrumentation components are manufactured in ISO-approved factories or third party calibrated manufacturing processes. Our service goal is develop long term repeat business through quality and service.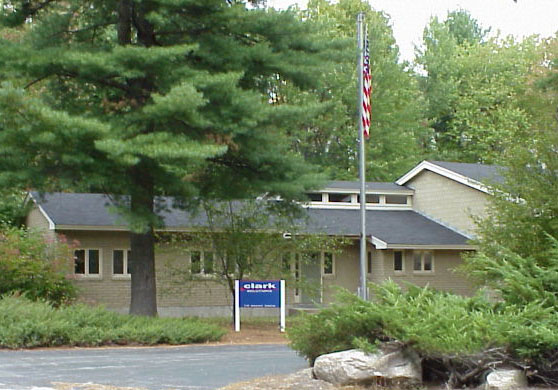 Sales Team
Chuck Hixon – Vice President of Sales
Geoff Tyler – Outside Sales/Sales Representative
Art Koehler – Inside Sales Representative
Hedley Rossy – Outside Sales Representative
Paul Sirois – Outside Sales Representative
Donald Tyler – Inside Sales Representative
---
Our sales team is fully supported by a dedicated administrative team for order processing, shipping/receiving, invoicing, bookkeeping, and quality control.
Contact Info
Clark Solutions
10 Brent Drive, Hudson, MA 01749
USA Toll Free 800-253-2497
Domestic/Local (978) 568-3400
Fax (978)-568-0060
Please send all inquiries to sales@clarksol.com.
Location
Clark Solutions is located in Hudson, Massachusetts, roughly 45 minutes west of Boston.
We receive, ship, manufacture, and warehouse all products within our facility.
Open from 8:00 AM to 5:00 PM.
History
In 1962, E. Clark & Associates was founded as a regional factory representative for the New England Area specializing in instrumentation controls. The focus was primarily dedicated to the heating, ventilation, and air conditioning (HVAC) marketplace.
In January of 1980, new ownership (The Tyler Co., Inc.) continued forward with the E. Clark & Associates name and began to diversify the business. The company expanded from exclusively New England to a national company. The addition of new product lines and the development of our own in-house manufactured products created new opportunities and success.
To better reflect the sales team's abilities and daily efforts to provide custom product solutions, the company's name was eventually updated to Clark Solutions. Today, the company represents over 25 companies from the USA and 8 nations worldwide. Our group offers a wide range of instrumentation devices to record, monitor, and control flow, velocity, pressure, temperature, humidity, level, gas concentration, and other properties. The diversified product lines support numerous industries in the analytical/instrumentation markets, general automation, fluidic and air control marketplaces.
Clark Solutions continues today working with unique manufacturers to source and provide high quality competitively priced pumps (liquids, gases, and air), specialized valve (manual & electrically actuated), instrumentation control products (flow, pressure, level and temperature), and data acquisition systems.