CALL OUR TEAM FOR FLOW SENSOR ALTERNATIVES TO: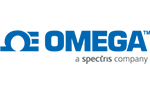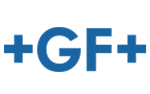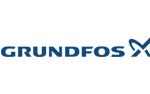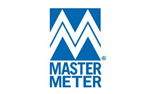 The Clark Solutions sales team works OEM applications every day.
For specialized products, decades of application experience, innovation, and first-in-class person to person support contact us.
For over 35 years, the Clark Solutions sales team has worked with unique OEM product applications. Specialized products and components, decades of experience, innovation, and person to person support are available daily. Contact Us at (800) 253-2497 or [email protected]
The OEM flow sensors, water meters, and transmitters offered by Clark Solutions are leading the way for unique flow monitoring or measurement feedback applications. The team at Clark Solutions can provide a wide variety of flow sensors or meters for ultra-low flow/exchangeable metering applications, measured volume feedback in dispensing of specialized chemistry, or metering applications that require NSF-61 approvals. Customization and stocking programs are readily available. Consider the examples below as an introduction to the extensive product line offered by Huba Controls, Equflow BV, and Clark Solutions.
210 SERIES VORTEX FLOW TRANSMITTER
210 Series Vortex Flow Transmitters feature an increased range of power supply and output signals in comparison to other available models. These transmitters also feature a no moving parts design and the sensor can be equipped with or without temperature measurement. 210 Series Vortex Flow Transmitters offer Swiss Innovation, negligible sensitivity to debris in the media, marginal pressure loss, and high accuracy. OEM pricing programs are available.
PVDF DISPOSABLE TURBINE FLOW SENSOR
The PVDF Disposable Turbine Flow Sensor has been designed to measure low flow rates and features fast interchange of the flow tube to accommodate hygienic applications in the medical, pharmaceutical, and bio-technological industries. The flow tube can be sterilized to 140°C (284°F) and is gamma radiation resistant up to 50 kGy. These features make this model ideal for monitoring and controlling fluid flows in any specialized chemistry or sanitary applications.
MJP-SDC PLASTIC TOTALIZING COLD WATER METER
Model MJP-SDC Totalizing Water Meters are multi-jet NSF-61 approved, dry type, cold water totalizing water meters. The MJP Series is an ideal choice for a range of water treatment and water monitoring applications. A pulse/reed switch output of one pulse per 0.1, 1.0, 10 or 100 gallons is available in volume and at competitive prices.
CALL NOW to speak with a Sales Engineer
To discuss your application and our ability to exceed your needs
Why Clark Solutions?
For over 35 years, Clark Solutions has represented and distributed specialized components for the HVAC, Original Equipment Manufacturer, and Process Engineering communities.  Calling on our many years of experience and factory engineering support, our knowledgeable sales team works daily to evaluate every new application for component suitability and selection. We are committed to customer satisfaction from application concept and engineering through procurement and fulfillment.
Who Is Clark Solutions?
Clark Solutions has leveraged years of success to become a trusted factory representative for over 25 companies located here in the USA, as well as eight international partners plus our own manufactured products. Our team represents and supports the world's best in flow, pressure, level, temperature control products, and a full range of small pumps and specialty valves. Each product line has been chosen to fill unique niches and specialized application needs. We work daily to match our customer's specific requirements to quality components.